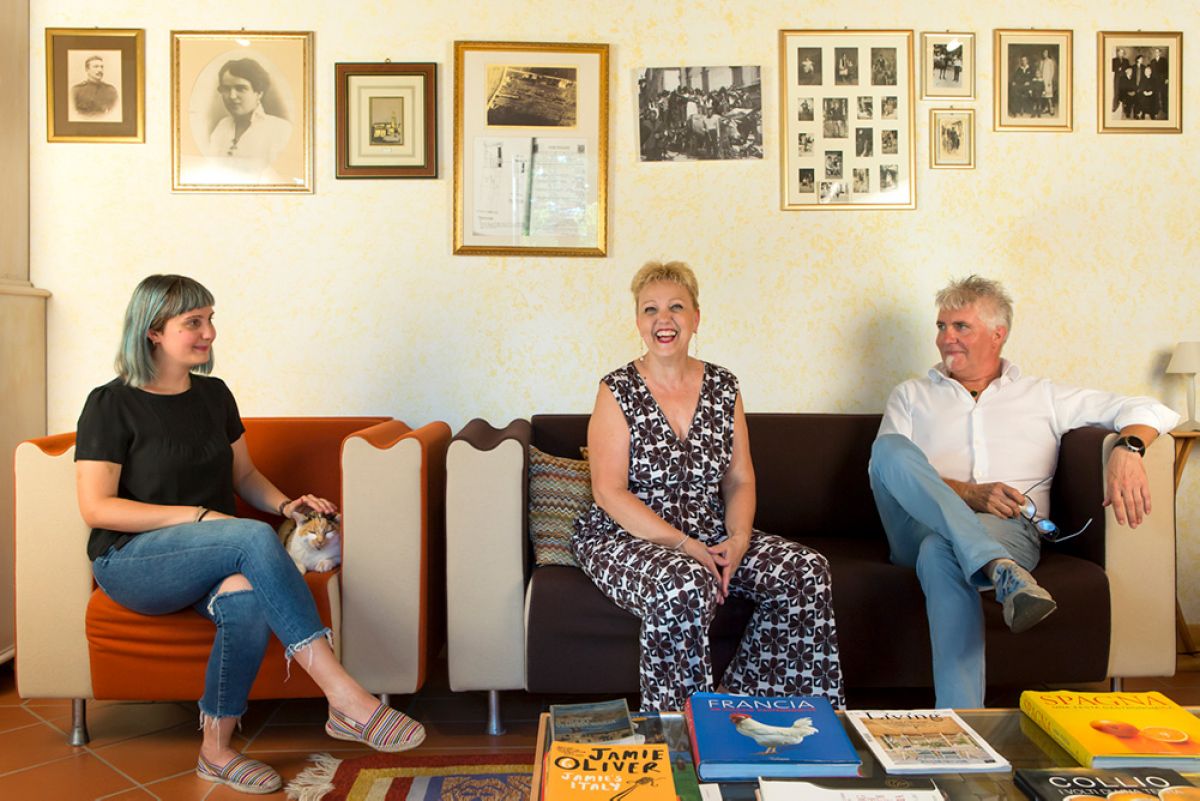 Let's celebrate! We have a very good reason to clink glasses this year. There is an aerial photograph of our house hanging behind us, above the sofa. It shows the original working farmhouse surrounded by good, fertile land.
It is the 28th of May 1915 and the house and the fields have been requisitioned by the army for purposes of the Great War: clearly visible are the military vehicles and the horses, neatly positioned as in a game of Risk, or the toy soldier figurines and vehicles boys once spread out on the floor.
But there are also our granddad and his brother Domenico: they are not in the picture and did not take the snap, nevertheless, they are the protagonists of our story. And while the warplanes hovered over the farmhouse, the horses grazed in the fields nearby, and the mechanics serviced the vehicles getting them ready in time for the next attack, Antonio and Domenico had a single goal in mind: sit tight and hold on. Be ready to purchase the land and the buildings once the war was over, and restart everything from scratch: a home where raise a family, grow fruit and vegetables to feed them all, and grapes. With the war behind them, on the 28th of May 1920, Antonio and Domenico finally managed to achieve their goal.
Our home. One hundred years old!